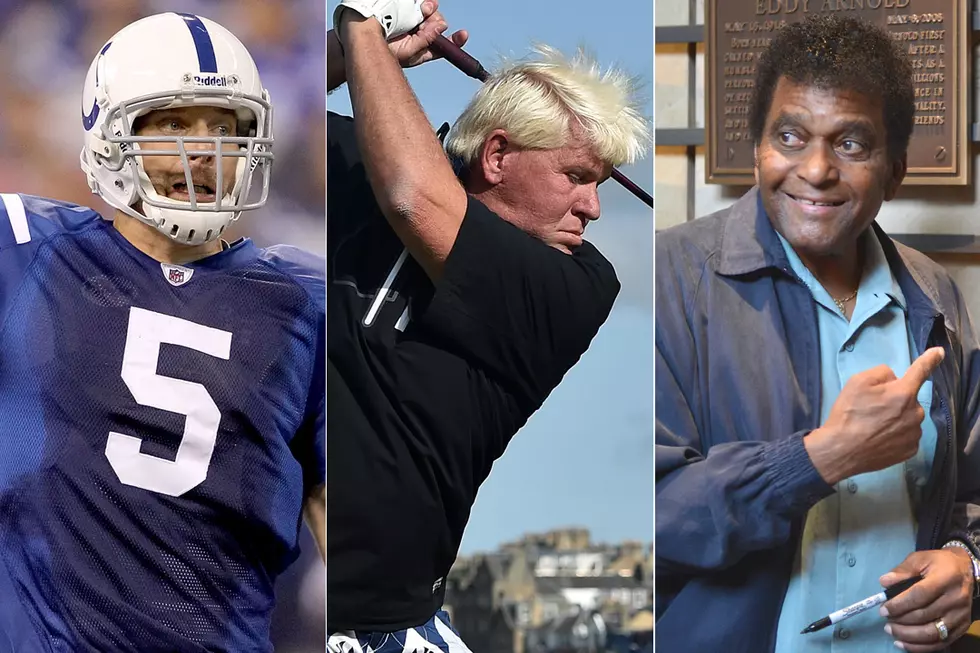 12 Professional Athletes Who've Gone Country
Matthew Stockman / Jason Davis / Stuart Franklin, Getty Images
Country music is full of amateur athletes who dreamed of playing in the NFL, MLB or NHL, but very few actually found success on and off the field. Here are 12 who gave up a professional athlete's paycheck for the dream of making country music.
One or two of them you'll know better for their music careers, but the majority were stars on the field, course or ice. You won't find college football studs Lee Brice or Chase Rice, nor will you find Major League Baseball prospect Brett Young. Track star Garth Brooks doesn't make this list, either (even if photos of him throwing the javelin are the best thing ever).
Quarterback Sam Hunt and college golfer Kip Moore don't count either, as neither were paid professionally for their services. This list focuses on athletes who went pro. Included are champion golfers, a Super Bowl MVP, several Pro-Bowlers and one professional wrestler. One hockey player even makes the cut, but in all our research, we couldn't find an NBA star with serious country cred!
Scroll through the gallery above and tell us who your favorite pro-athlete-turned-country-star is. You probably didn't know one Country Music Hall of Famer once faced off against Hank Aaron before picking up a guitar.
See 6 More Country Stars Who Played Football
More From Big Cat - Country with Attitude