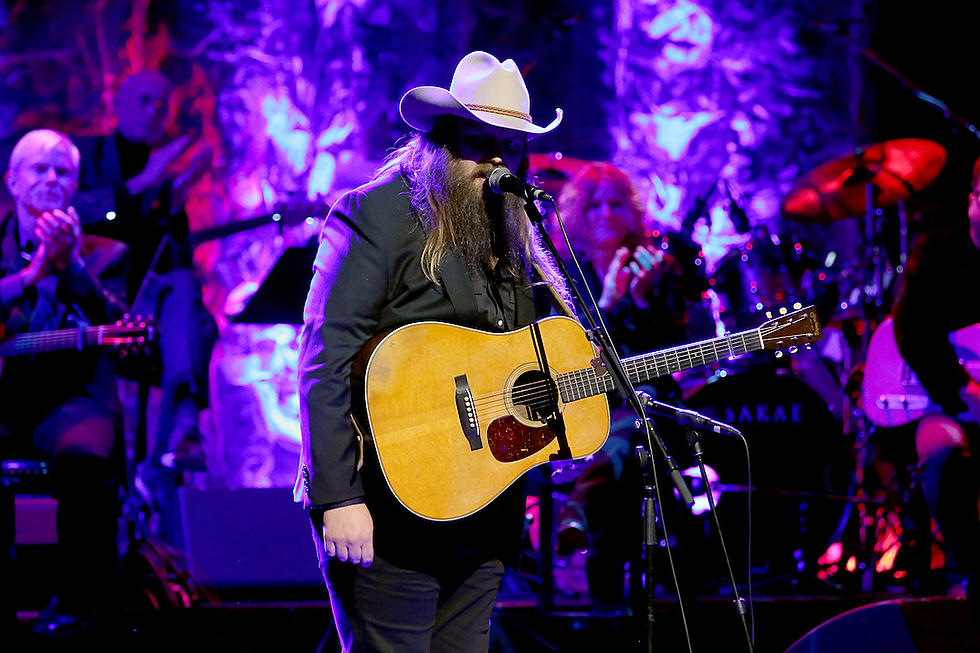 The Top-Selling Top Americana/Folk Album of 2019 Is From 2015
Terry Wyatt, Getty Images
Chris Stapleton's debut album, Traveller, simply will not quit. The record turned four in May, yet it tops the list of the best-selling Americana / folk albums of 2019.
Traveller is No. 1 on Billboard's year-end Top Americana / Folk Albums chart, a ranking based on sales data. In fact, all three of Stapleton's studio releases land within the year-end Top 10: From A Room, Vol. 1 and From A Room, Vol. 2, both released in 2017, sit at No. 5 and No. 10, respectively.
Stapleton's not the only star on the Top Americana / Folk Albums of 2019 list with an album not released this year, either: Kacey Musgraves' Grammy-winning Golden Hour sits at No. 2 on the chart, likely buoyed by her four-category sweep at the January awards show. New releases from acts such as the Lumineers, who dropped III in 2019, also helped revive sales of older records (in the band's case, their Cleopatra album, released in 2016, sits at No. 8 on 2019's year-end Americana / Folk Albums chart).
Which other Americana / folk albums are among the best-selling of 2019? Read on for Billboard's complete Top 10:
These Are the Top-Selling Americana / Folk Albums of 2019:
More From Big Cat - Country with Attitude