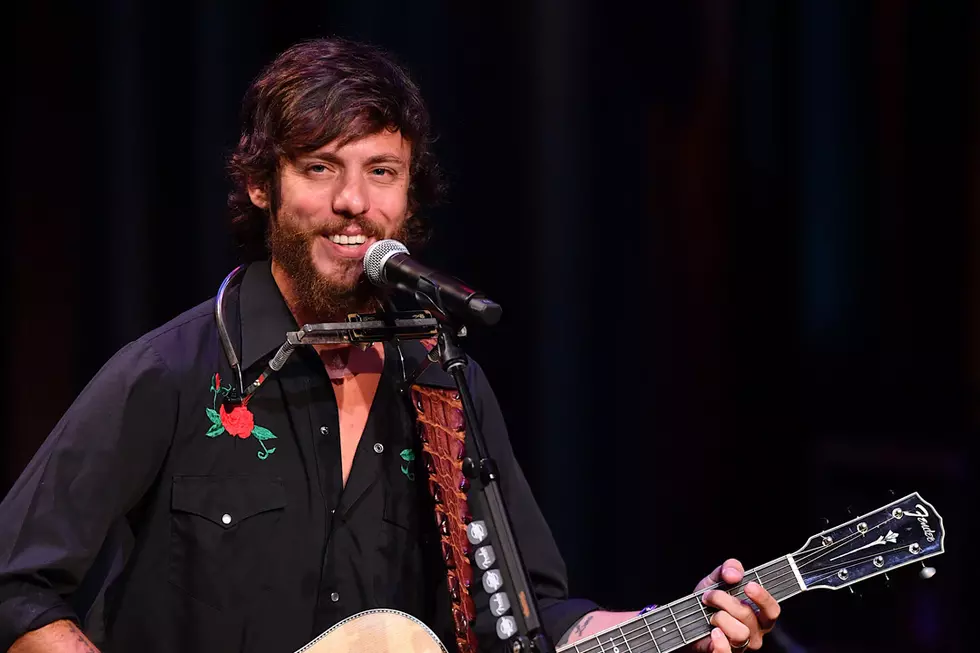 Chris Janson Finds 'Drunk Girl' Conversations Shocking and Satisfying
Jason Davis, Getty Images
Chris Janson is a CMA Song of the Year nominee with "Drunk Girl," an admittedly polarizing ballad that spells out something seemingly obvious: don't take advantage of people.
That it's not obvious to some people is shocking to Janson, a three-time 2018 CMA Awards nominee and — more importantly — a father.
"There are so many people who come to the table and go, 'Oh my gosh, we just never thought of it that way,'" the singer relays to Taste of Country during a CMA media day on Monday (Nov. 12). "There is a huge community out there, believe or not, in the world that unfortunately or maybe fortunately haven't had the right information given to them, or raised with the right information."
"Drunk Girl" tells the story of a guy who takes a drunk girl home from the bar and doesn't take advantage of her. Instead he puts her to bed in a guest room and "picks up her life that she threw on the floor." That those simple lines are changing lives (or at the very least, perspectives) is satisfying.
"That's how she knows the difference between a boy and a man / Take a drunk girl home." 
Critics of the song say it's too insultingly obvious and unnecessary.
The country music public, however, has embraced Janson's song — to the tune of Top 10 on the Billboard Country Airplay chart as of CMA day (Nov. 14). Janson says he's proud to have started an important conversation.
"I wrote this because I'm a father and my co-writers are fathers," he says. "The conversations that it has opened up with people are the things that most folks have already swept under the rug for most of their life."
Tom Douglas and Scooter Carusoe co-write "Drunk Girl" with him, and should it win the CMA, you can bet Janson will dive into more polarizing material in the future. The conversation wasn't expected, but now that he's a part of it, the 32-year-old would like to remain.
Remember: The best way to watch the 2018 CMAs is on TV, with ToC on your phone!
Chris Janson tells the Story of How "Drunk Girl" was Written
See 10 Times the CMA Awards Have Made Us Cry!
More From Big Cat - Country with Attitude