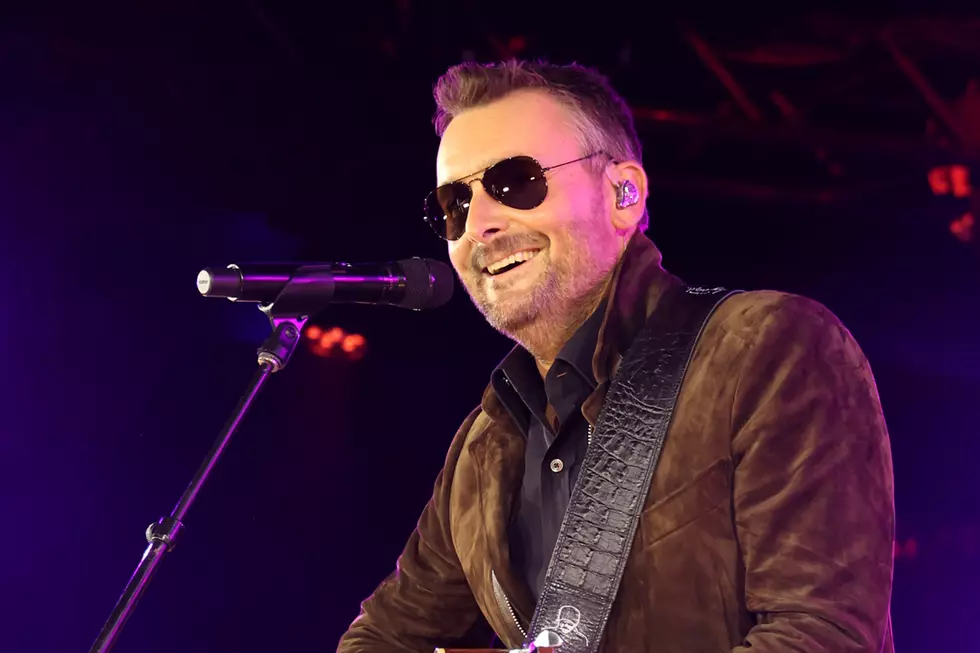 5 Theories About Eric Church's Mysterious Social Media Posts
Jason Kempin, Getty Images
Eric Church has shared variations of the same cryptic video for three straight days, and we think we know what it means.
The 15-second-long social media post includes radio static, a muffled announcer, classic or contemporary country voices (Travis Tritt, Jelly Roll, Ashley McBryde ... was that Toby Keith?) and finally, Church coming through loud and clear.
This all adds up to ... well, it's certainly one of these five things:
A Tour: Jelly Roll and a mix of '90s country superstars joining Church on a 2023 tour would be something new for a live entertainer who is always looking for ways to reinvent himself.
A Festival: This is more adventurous, but perhaps it's one way Church and the new management company he created are looking to expand. Other artists have tried to start festivals — Dierks Bentley formed the Seven Peaks Festival in Colorado with help from Live Nation.
A Star-Studded Greatest Hits Album: Brooks & Dunn did this with their Reboot album in 2019, and the concept proved to be a fresh way to bring new fans to the duo's catalog. There's no shortage of artists eager to tribute Church.
A Covers Album: This seems unlikely given Church's commitment to carving his own path in country music, but it's possible.
A New Chapter for Outsiders Radio: Church's SiriusXM channel is just two months old, but the radio imagery in these social videos indicates that's where his mind is at. The final video even mentions the platform.
Two more things fans should remember: Church's last studio album was the three-part Heart & Soul album, released in April 2021. Also, he's set to open his Chief's restaurant and bar on Lower Broadway in 2023.
The "Springsteen" singer's most recent tour was the Gather Again Tour in 2022.
Top 50 Eric Church Songs: His Greatest Hits and Best Deep Cuts
Eric Church
's best song fall into rows. There's the sullen heartbreakers and the grateful lovers. There are the snarling social statements and buoyant bops. OK, there are only a
couple
of buoyant bops on this list of Church's 50 greatest songs, but they exist.
He's been known to sample R-Rated burners and sage truth-tellers — and then there are two songs about murder. So, Eric Church's songs fall into rows, but there are a lot of rows in his 15-year catalog.
His best song? Taste of Country asked fans, staff and the industry to weigh in and then looked at chart success, sales data pop culture importance to choose No. 1 from No. 50. Songs with strong lyrical content rank high. Songs with creative production rank high. Songs with both ended up in the Top 5.
More From Big Cat - Country with Attitude