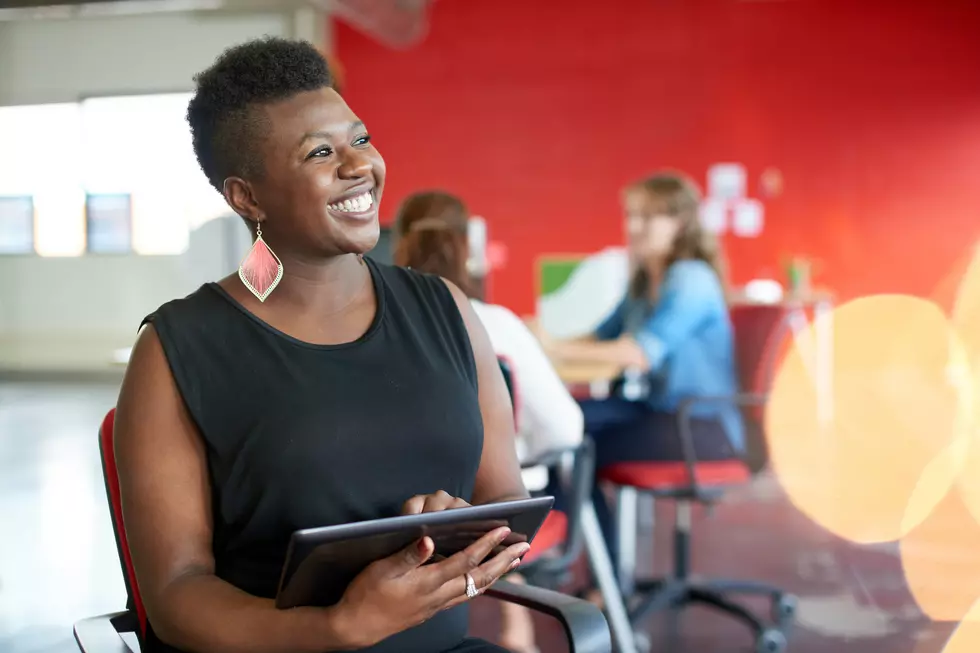 New York Among Top 10 Best States for Tech Startups
Getty Images/iStockphoto
New York is a great place to start a business, who knew?
If you thought New York was business friendly, you are absolutely correct. A new study claims the Empire State is among the best places in the nation for tech startups.
A new study was conducted by Merger & Acquisition Advisor, webacquisition.com, to find out what states are the best and worst places to start a tech business. States were ranked on a sliding scale between 0 to 100 points. Those with higher scores meant more desirable conditions and favorability.
The company conducted its survey using data from the Tax Foundation, the Bureau of Labor Statistics, the National Center for Science and Engineering Statistics, and the United States Census Bureau.
New York Makes Top 10
The Empire State glowed in this recent study and landed not just in the top 10 or 5... it made the top 3.
This conclusion was drawn based on various parameters, including the number of Bachelor's in Science & Engineering (S&E) degrees among 18-24 year-olds, the percentage of S&E occupants in the workforce, the number of venture capital deals in technology and knowledge sectors, venture capital investments relative to GDP, average business applications over the past 5 years, the business survival rate, tax rates, average weekly wages, and the Quality of Life (QOL) index in each state.
After going over all the data, New York ranked second-best overall and finished just behind first place California, which obtained an impressive score of 88.
Here's what researchers had to say about our state, which scored 76.13 points out of 100:
New York ranks second with strong representation in S&E education and workforce (31.05 bachelor's degrees in S&E per 1000 18-24-year-olds and 4.40% S&E occupants in the workforce). The state sees a higher percentage of venture capital deals in tech (0.50% of GDP). It has a substantial number of business applications (264,837) with a survival rate of 53.90%.  The state's lower tax rate of 6.50% and an average weekly wage of $1,756.50 contribute to a quality of life index of 134.5, resulting in a final score of 76.13.
New York beat out third place finisher, Massachusetts, by a hair. Our neighbors earned a rating of 74.8 out of 100.
In fact, New York and Massachusetts were the only states on the East Coast to earn a high ranking.
Florida and Texas, respectively, rounded out the top 5.
The Worst States
In order, these states were found to be the 10 worst places for tech startups.
41. New Mexico
42. Kentucky
43. Louisiana
44. Nebraska
45. Tennessee
46. Connecticut
47. Arkansas
48. Nevada
49. Kansas
50. Mississippi
Last place finisher Mississippi earned an abysmal 35 points out of 100.
Mississippi ranks last with a few bachelor's degrees in S&E per 1000 18-24-year-olds (15.7) and a relatively small percentage of S&E occupants in the workforce (2.50%). It lacks significant venture capital investment in tech, and the average weekly wage is relatively low at $882.50.
It also didn't help that Mississippi's business survival rate was 39.50 percent.
Were you shocked by the latest ranking?
10 Small Cites in New York Ranked Worst to Best to Start a Business
6 Celebrity Owned Businesses in the Hudson Valley
24 Businesses We Loved Growing Up In Upstate New York
Are you ready to relax and unwind and take a trip down memory lane? Here's 24 businesses you remember, and loved, while growing up in Upstate New York.