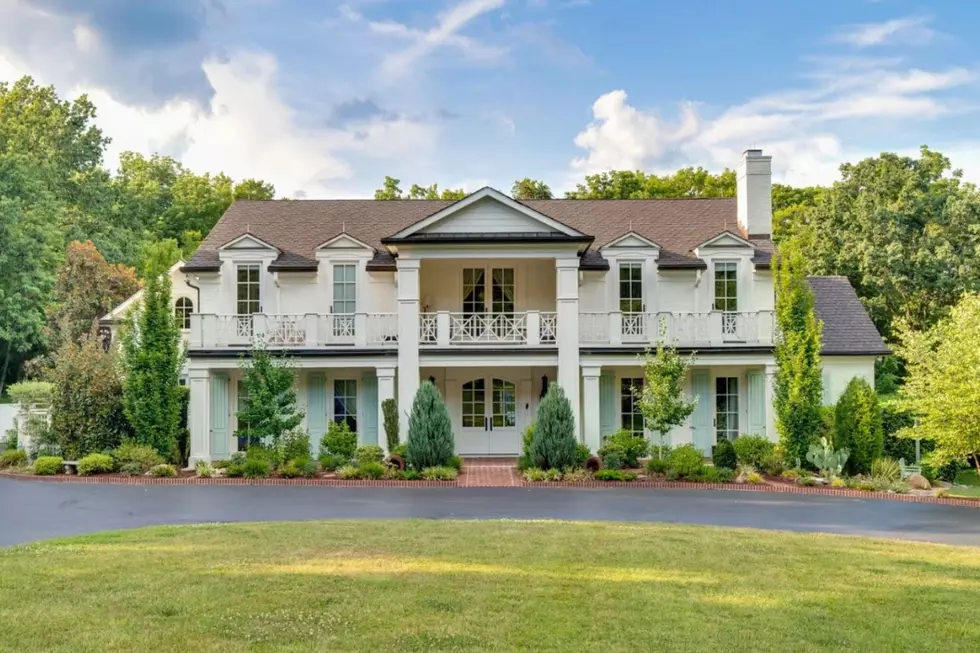 John Prine's $5 Million Nashville Home Is Up for Sale [PHOTOS]
ZVA Productions/Sotheby's International Realty af
The beautiful former home of beloved singer-songwriter John Prine has just hit the market.
Located just outside of Nashville, in the tree-covered suburb of Oak Hill, the stunning property includes an array of luxurious features that make the nearly $5 million asking price seem more than worth it.
The 7,272-square-foot home was renovated in 2019, shortly after John and his wife, Fiona, bought the estate. Surrounded by beautiful landscaping and a breathtaking view of Middle Tennessee's rolling hills, the breathtaking house features 4 bedrooms, 5 full bathrooms and 3 partial bathrooms, allowing plenty of space for visitors.
The interior design features a mix of pastels and warm embellishments, creating a cozy, welcoming atmosphere. The floor-to-ceiling windows located throughout the home let in plenty of natural light and keep give an airy feel to the space.
A massive tiled walk-in shower and clawfoot tub are among the highlights of the home's striking master bathroom, which is attached to two massive walk-in closets. Outside, a beautiful gathering space and massive pool serve as the perfect location to host outdoor get-togethers.
John Prine called this beautiful Tennessee property home up until his death on April 7, 2020, from complications related to COVID-19. He was 73 years old.
Deirdre Kerr and Simon Kerr of Zeitlin Sotheby's International Realty hold the listing on the property.
Scroll through the pictures below to see inside John Prine's stunning former home.
PICTURES: John Prine's $5 Million Nashville Home is Up for Sale
Two years after his death, the former residence of influential singer-songwriter John Prine and his wife Fiona has hit the market. Located in Nashville's cozy suburb of Oak Hill, this stunning 7,272 square-foot home boasts four bedrooms, eight bathrooms, massive walk-in closets, winding staircases and a luxurious pool.
The two-acre property has been listed by
Zeitlin Sotheby's International Realty for $4,950,000
. Take a look inside this incredible estate, which the Prine family purchased in 2018. The award-winning artist and songwriter died in April 2020 of complications from COVID-19 at the age of 73.
10 Things You Didn't Know About John Prine
John Prine
will be remembered as a man who wrote incredible songs -- but also, as a man who loved hot dogs, kept Christmas trees up year-round and never left home without ... condiments? The folk icon is known for his way with words, but also for his quirks.
Prine was a friend to younger acts and, in turn, was experiencing a career renaissance when he died. Thanks to his 2018 album
The Tree of Forgiveness
and recent accolades from the
Americana Music Association
, the
Songwriters Hall of Fame
and the
Recording Academy
, Prine was finding a new level of fame and left this world as a beloved friend, mentor and artist.
More From Big Cat - Country with Attitude