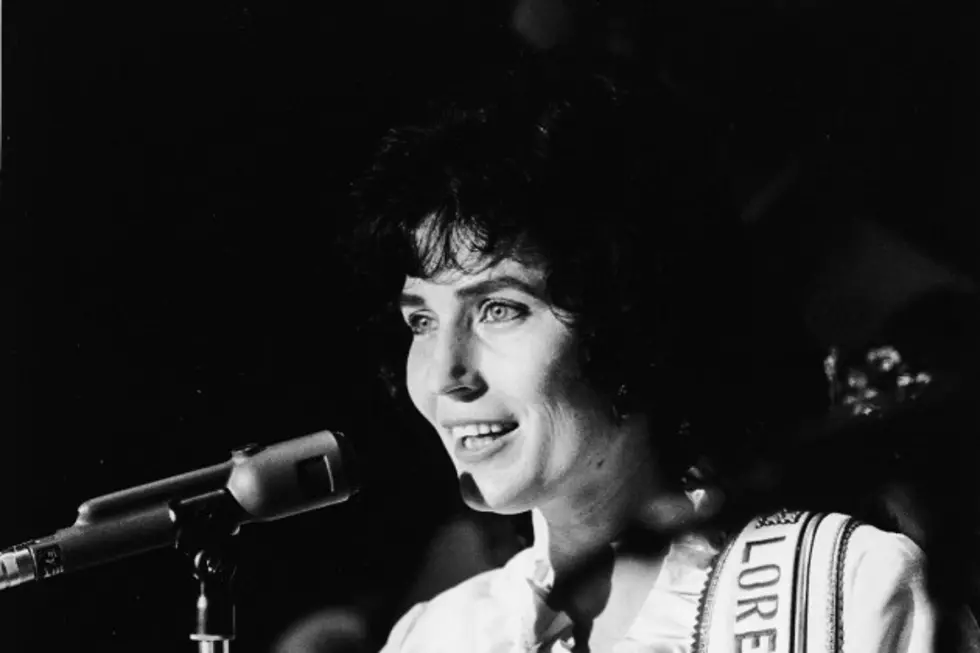 61 Years Ago: Loretta Lynn Signs With Decca Records
Hulton Archive / Getty Images
Sixty-one years ago today, on Sept. 3, 1961, Loretta Lynn's life changed forever: It was on that date that the then-22-year-old signed with Decca Records, with which she released 18 studio albums, three gospel albums, two collaborative records with Ernest Tubb, a Christmas project and a greatest hits disc.
By the time that Lynn signed with Decca Records, she was married and had four children. Her debut album, Loretta Lynn Sings, was released in 1963. The record's first single, "Success," landed in the Top 10, launching the country icon into a record-breaking career, including becoming the first woman in country music to have more than 50 Top 10 singles.
While Lynn remained steadily on the charts with her freshman record and its singles, as well as with her next six albums (including one gospel release and one collaborative disc with Tubb) and their singles, it wasn't until 1966 that she earned her first chart-topping album. You Ain't Woman Enough hit No. 1 on the country albums chart, but its title track peaked at No. 2. Her next album, Don't Come Home a'Drinkin' (With Lovin' on Your Mind), earned Lynn her first chart-topping single, its title track. The song was her first of 16 singles to reach the top of the charts.
Lynn's last studio album released on Decca was Here I Am Again, in 1972. Following her tenure with that label, Lynn switched to MCA Records.
One year after Lynn signed with Decca, she became a member of the Grand Ole Opry.
"I'd like to say the greatest moment of my life was when they inducted me into the Grand Ole Opry," Lynn recalls. "It's a moment you only feel once in your life."
LOOK: Loretta Lynn Through the Years
More From Big Cat - Country with Attitude