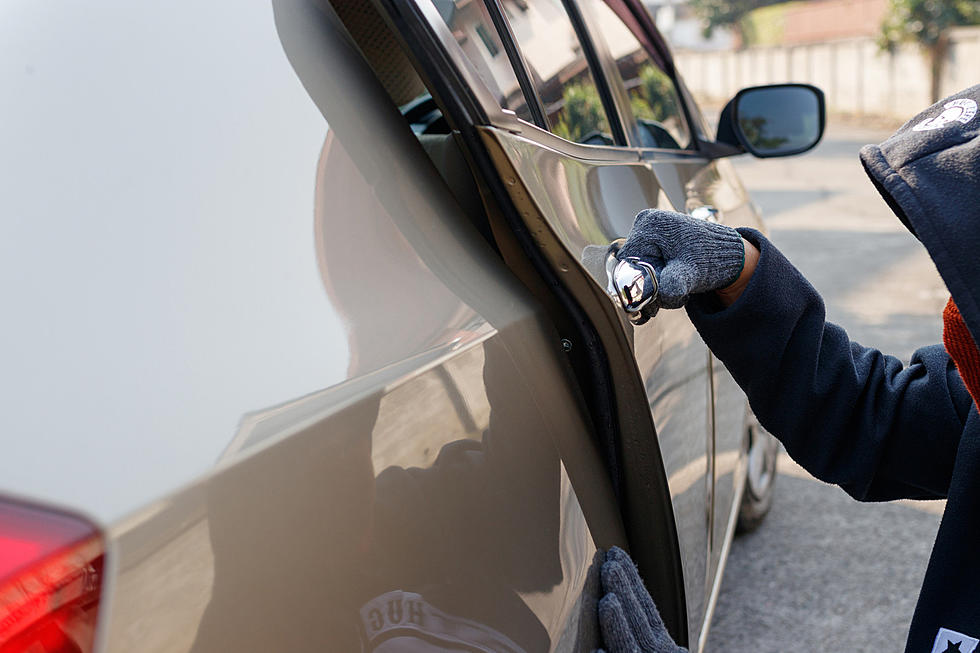 Multiple Thefts From Vehicle Reports In Stamford, NY: Thieves Had It Easy
PraewBlackWhile, Getty Images
Village of Stamford, NY residents are not happy and it's all because someone (it could be more than one person) is going around town breaking into vehicles and stealing stuff according to the Delaware County Sheriff's Office.
Police say that there has been a rash of these incidents in and around the village. The kinds of things being stolen are cash and loose change, electronic devices, and more. Sheriff Craig DuMond says that in all the cases, people left their vehicle unlocked.
As the investigation into this string of thefts continues, Sheriff DuMond is hoping for some evidence like a recording from a surveillance camera from a residence or business. The sheriff is asking that anyone who might have information about these crimes please contact the Delaware County Sheriff's Office Criminal Investigations Division at 607-832-5629 or 607-832-5599.
In addition, it's important that no matter where you live, lock your vehicle doors and residence doors as well to thwart would-be burglars. Just because your vehicle is parked in your driveway and not on the street doesn't make it safe. Thieves will look for unlocked cars wherever they can find them and prey upon a resident's false sense of security, especially in small towns. Don't make it easy for them! When you are not in your vehicle, no matter what time of day, lock it. It's always better to be safe than sorry since it can be challenging to catch those who steal things from inside cars since it typically happens in the dark, late at night when people are sleeping.
Grinch Can't Steal Christmas in New York Town! Whoville in the Harbor is Still Going Down
COVID may cut back activities at Whoville in the Harbor for 2021 but there's still plenty to do for lots of Christmas fun.
Black Friday Store Hours for New York
Here are the latest New York store hours for November 26th, Black Friday!
More From Big Cat - Country with Attitude