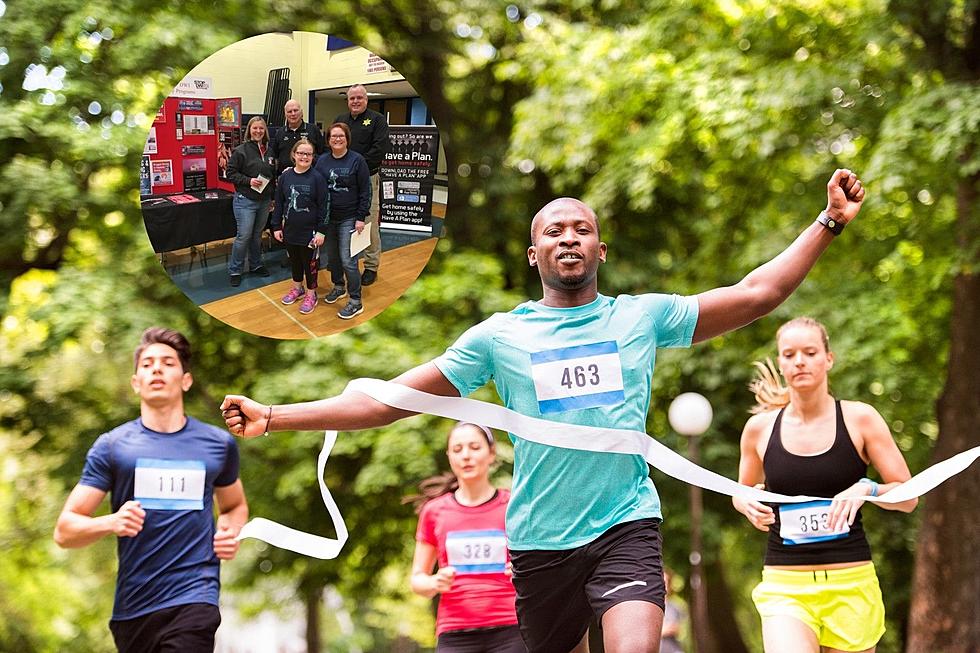 Enhanced SADD Strides For Safety 5K Run/Walk/Health Fair Returning To Oneonta
via Getty, SADD Strides For Safety - Facebook, canva
After canceling in 2020 because of the coronavirus pandemic and then going virtual last year, The Oneonta High School S.A.D.D. Chapter (Students Against Destructive Decisions) is making a move to a pre-pandemic version with an added virtual option for participants with the Annual S.A.D.D. Strides For Safety 5K Run/Walk on Sunday, April 24th at 1:00 p.m, beginning at the Oneonta High School. Interestingly, this will be the 24th year for this important fundraiser to support students making healthy decisions. Talk about the stars lining up! Let's hope that means great weather for this year's event as well. Keep in mind that this is a rain OR shine event.
Race registration runs on race day from 11:30 am to 12:30 pm at the Oneonta High School, held in conjunction with a free community health fair which goes from 11:30 am until 2:00 pm in the school gym. The health fair is free and open to all. You'll find valuable information and free giveaways related to living a healthy lifestyle, plus there will be face painting and games. For anyone who would like to participate in the health fair, please CLICK HERE for more information.
There are a few different ways to participate in this year's 5K Run/Walk event:

If you participate "virtually" you can either choose to receive an event shirt or not and will still be eligible for a "random prize drawing".
If you participate in person, you also can choose to receive a shirt or not with the added benefit of being eligible for the prizes which are given out in different age categories for males and females in the 5k race.
The "real" winners are our local teens in participating schools in the form of after-prom parties and S.A.D.D. educational programs at those schools which help teens to make healthy and responsible choices. If your school has a S.A.D.D. Chapter, encourage them to participate if they aren't already so they can benefit from the funds raised. The more participants from those local communities that participate, the more money that chapter receives.
Pre-register through April 10 and you're guaranteed a long-sleeve race t-shirt. Money raised from this event will benefit local participating SADD Chapters. Registration information will be out soon but in the meanwhile, you can find out more HERE.
Some Major US Companies Pulling Out Of Russia Over Ukraine
Here are some of major U.S. corporations who are halting business operations in Russia to protest the ongoing war with Ukraine.
2021's Ten Best Counties to Live in New York [RANKED]
Based on public schools, cost of living, job opportunities, and local amenities, here are 2021's highest ranked counties to live in New York state.
More From Big Cat - Country with Attitude