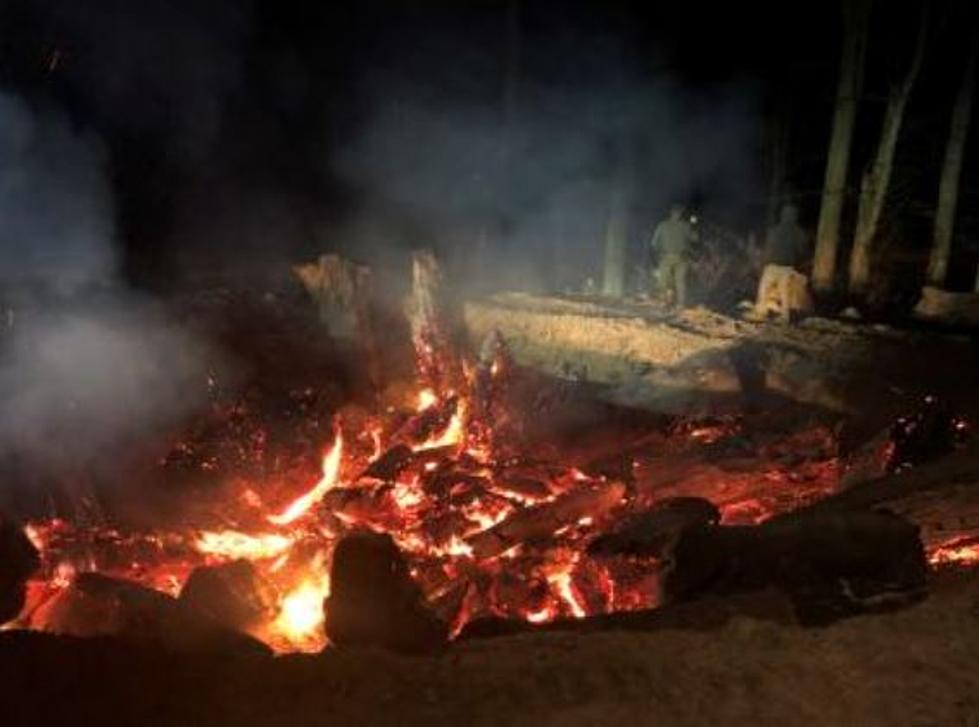 Unattended Upstate New York Fire Pit Spreads! Would You Know What to Do?
dec.ny.gov
Nothing like a warm fire on a cold Winter night and we have had many cold nights here in New York State.
Should you start a fire, inside or outside, be certain to keep an eye on the blaze and whatever you do, don't leave it unattended! If you do, the next thing you know the town fire department will be at your house, or worse!
On Saturday January 26th the Beekman Fire Department in Poughquag, New York reached out to New York Forest Rangers for assistance with an unattended fire. Most of the details have not been revealed but it appears that the outside fire pit was left to smolder but the fire escaped and spread to two trees.
Forest Rangers and New York Department of Environmental Conservation officers got the call and were able to contain the fire. Indications are that the person "in-charge" of the fire was no longer at the site.
Forest Rangers returned the next morning to speak to the property owner and ensure the fire didn't rekindle and issued two tickets for violations related to leaving a fire unattended. This is what the scene looked like the day after,
That is much bigger than the bonfire pits me and my friends made in high school. So what do you to to ensure your fire doesn't spread and cause major damage? Here are some tips from the National Fire Protection Service:
Check wind direction before lighting a fire.
Don't use flammable fluids (gasoline, lighter fluid, etc.) to light or relight fires.
Don't wear flammable clothing (like nylon) or any loose-fitting clothing.
Keep children and pets at least three feet away from the fire.
Avoid using soft woods like pine or cedar, because they can pop and throw sparks.
Keep a fire extinguisher, garden hose or bucket of water nearby.
Live In a New York Firehouse
See inside this 1900 firehouse turned into a house
Explore the Old Catskill Game Farm
Let's see what the Catskill Game Farm looks like in 2022.
Own a Piece of Lake George
This Lake George building, where you have probably spent many Summer hours, is for sale!
More From Big Cat - Country with Attitude