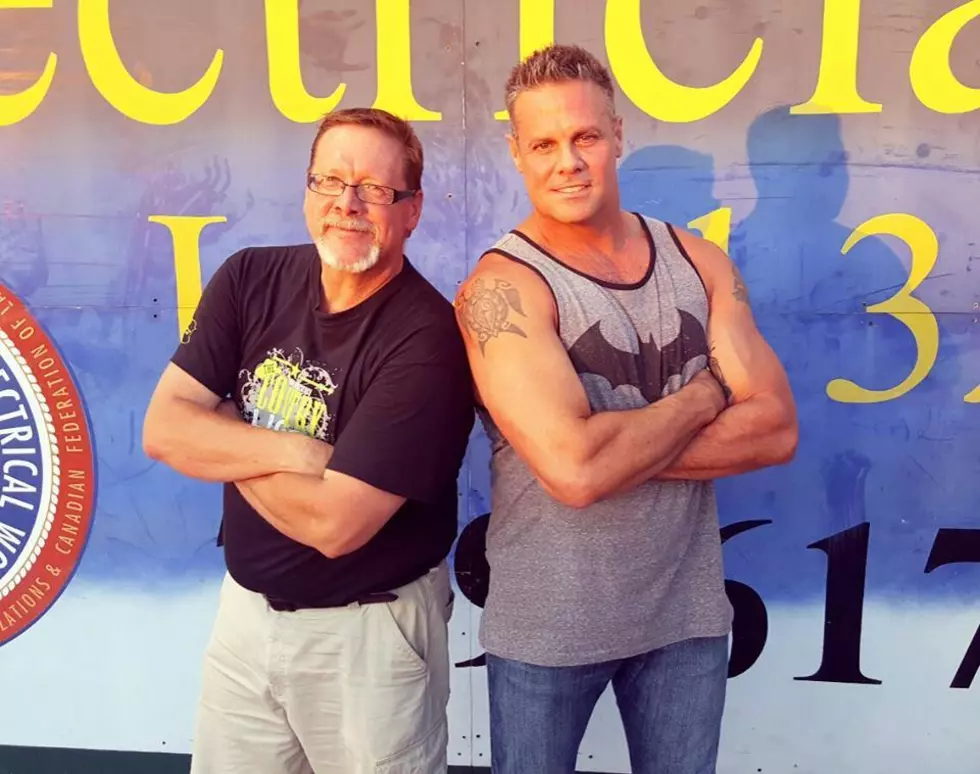 What We Can Learn From The Passing Of Troy Gentry
Traci Taylor
Earlier this year, I celebrated my 25th anniversary at 98.1 the Hawk and we were reminiscing about some of my favorite memories. I've had so many great ones throughout the years and I make new ones almost every week.
One of the memories that sticks out to me was meeting Troy Gentry from Montgomery Gentry. I meet him the first time in 1996 when they were just starting to make their mark and they played at the Delaware County Fair in Walton.
The second (and last) time was twenty years later at the Toyota Country Lights Festival at NYSEG Stadium in Binghamton. Little did I know at the time that Gentry would leave us way too soon, less than a year later.
This powerhouse band hadn't had a hit in five years and they could have been bitter about playing a smaller stadium than they were used to. I've meet country artists that were "on the way down" and they didn't seem to be pleased about it. That wasn't true with Troy Gentry.
T-Roy (listen to their song, "My Town") was making positive changes in his life and he was happy to tell us all about it. He seemed to realize what was important in life and he seemed to be at peace.
It's not the superficial things in life that will sustain you and it's what you can do for others that really count. He was embracing that and you could see it on his face as he talked about it.
The Passing Of Troy Gentry
On Friday, September 8th, 2017 at the young age of 50, T-Roy died in a helicopter crash. I'm happy that he seemed to have found peace in his life and I can only hope that he accepted the ultimate peace that brings everlasting life.
This life is but a vapor and it can come to an end at any time and we don't know what will happen tomorrow. T-Roy left way too soon but his passing can teach us all an important lesson...especially with everything that is happening around us and out of our control.
Let the little inconveniences of life go and don't be afraid. Tell the ones that you care about, how you feel and how important they are. Don't hold a grudge because that usually just ends up hurting you more in the long run anyway.
Tomorrow isn't guaranteed to anyone and as I think about the passing of Troy, I ask myself: What would I do differently today if I knew that it was going to be my last day. After all, someday it will be.
Look: Glenn and Traci Through the Years
More From Big Cat - Country with Attitude