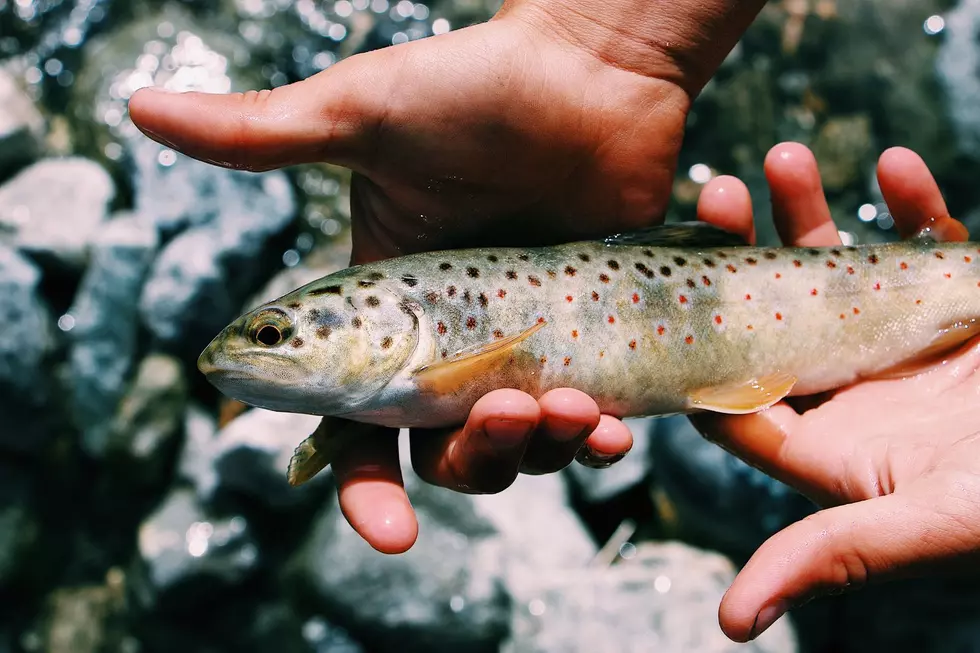 Is It Legal to Fish With Your Bare Hands in New York?
Canva
There are a few reasons why one might want to fish with their bare hands. Maybe fishing poles are too high tech for you. Maybe you're stranded on a desert island. Maybe you're a bear. Whatever the case may be, the NYS Department of Environmental Conservation has always been a stickler for the rules, so it's probably good to know: Is it legal to fish with your bare hands in New York?
QUICK ANSWER: It's a little unclear. The NYS Freshwater Fishing Regulation Guide does not mention catching fish by hand, but they do say you can catch frogs by hand:
Persons holding a freshwater fishing license may take freshwater fish by angling, spearing, hooking, longbow, nets, traps, and tip-ups; take frogs by spearing, catching with the hands, or by use of a club or hook; and take baitfsh for personal use, all as permitted by law or DEC.

 
NOODLING
Catching fish with your hands is sometimes called "noodling," and it's really popular in the South, specifically for catfish. It's the act of wiggling your hands or toes around in a catfish hole in the hopes the fish latches onto them. The person then pulls the fish out of the water that way.
But according to the website themeateater.com:
Today, noodling is legal in Alabama, Arkansas, Georgia, Illinois, Kansas, Kentucky, Louisiana, Maryland, Mississippi, North Carolina, Oklahoma, South Carolina, Tennessee, Texas, West Virginia, and Wisconsin.
If the above information is correct, that would mean noodling is illegal in New York.
SO, BARE HANDS ARE OUT... WHAT ARE SOME OTHER THINGS YOU CAN'T LEGALLY FISH WITH?
Here in the Empire State, it's illegal to fish with dynamite or explosives, semi-automatic weapons, coercion with a strong argument, or psychokinesis. (Sorry, Professor X.)
As always, make sure your fishing license is up to date before embarking on your next fishing excursion.
Check Out Some of the Biggest Fish Ever Caught
We're gonna need a bigger boat.
From A to Z: Amazing Fish Fries Near Utica, New York You Need To Try
Looking for a new place to go grab your weekly fish fry? We've got you covered. Here's just a few amazing spots we've been to in the area that we think you should try.
*Disclaimer - these are not the only places to get fish fry. There are plenty of others that are just as good. You can find plenty of other recommendations on Facebook.
More From Big Cat - Country with Attitude